The first meeting took place on 19 January 2023 in a hybrid event organised in Brussels and broadcasted online, to facilitate participation amongst the entire project team. The objectives, impacts and work plan of the project were reviewed in detail.
The project is funded under the Horizon Europe Programme scheme and by the European Agency for Climate Infrastructure and the Environment (CINEA). SUNSON comprises a multidisciplinary consortium led by the Polytechnic University of Madrid (UPM), which includes 6 European organisations ranging from SMEs (IONVAC Process and HOLOSS), technological centres (IDENER), public centres (CIEMAT) through to universities (UPM and NTNU).
The IDENER team members could assist to the meeting both face-to-face (Patricia Royo (as co-coordinator of the project), Doru Andreiana and Ignacio Fernández-Pacheco) and online (Nuria Ferrera and Alfonso Hernández). In the project, IDENER R&D supports the project coordination by developing a robust data and management strategy for the SUNSON project. IDENER will be responsible for the ultra-high temperature multi-physical modelling, the creation of a powerful computing tool (SUNSON-TOOL) which integrates artificial intelligence algorithms, techno-economic analysis, and replicability evaluation for stakeholder engagement. Additionally, IDENER is leading the Dissemination, Exploitation and Communication activities.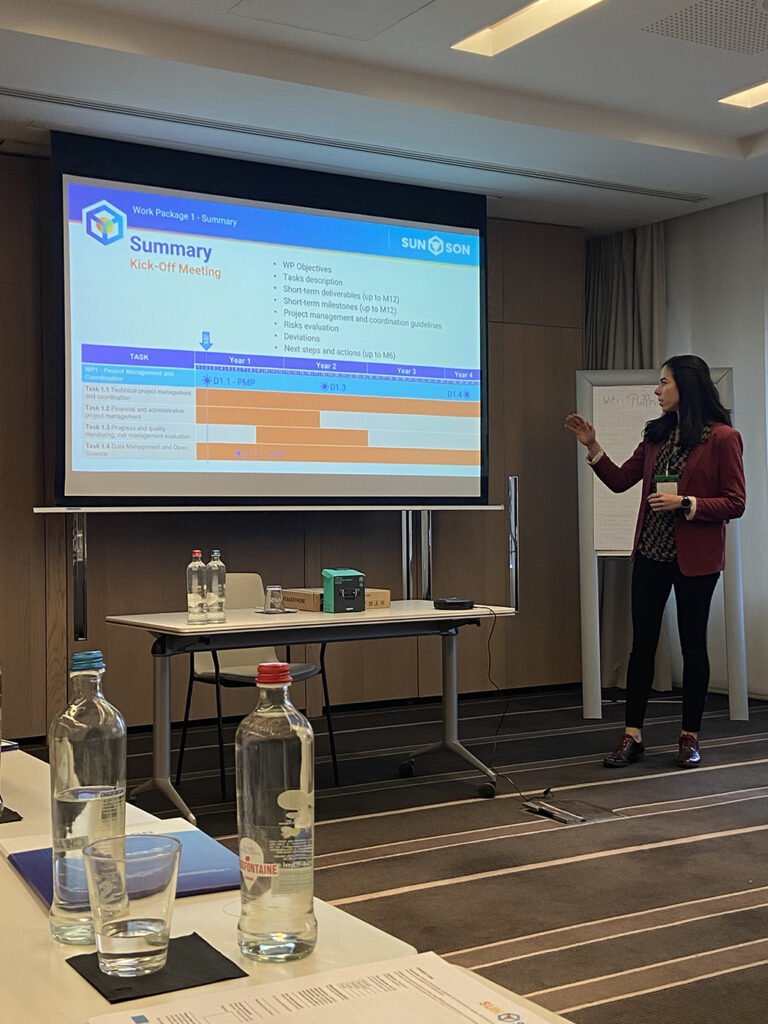 Official beginning of the project took place on 1st December: https://www.idener.es/?p=101228
Website: www.sunson.eu