The SUNSON unites in Trondheim (Norway) for its first Consortium Meeting in Month 6: A first step towards the final achievement!
The SUNSON project reached a significant step when the entire consortium met for the first time in Trondheim, Norway, hosted by our NTNU colleagues. Our IDENER colleagues Patricia Royo and Doru Andreaina attended to the meeting, which provided a forum for fruitful discussions and knowledge sharing, with all participants able to actively participate both in-person and online. The first results were presented without any deviations and on time, demonstrating the team's commitment to efficiency.
Impressive Progress in the First Semester of SUNSON: 7 Deliverables and 4 Milestones Achieved!
The SUNSON project has made remarkable strides during its initial semester, successfully accomplishing a total of 7 deliverables and 4 significant milestones! This significant progress showcases the dedication and collaborative efforts of the entire consortium.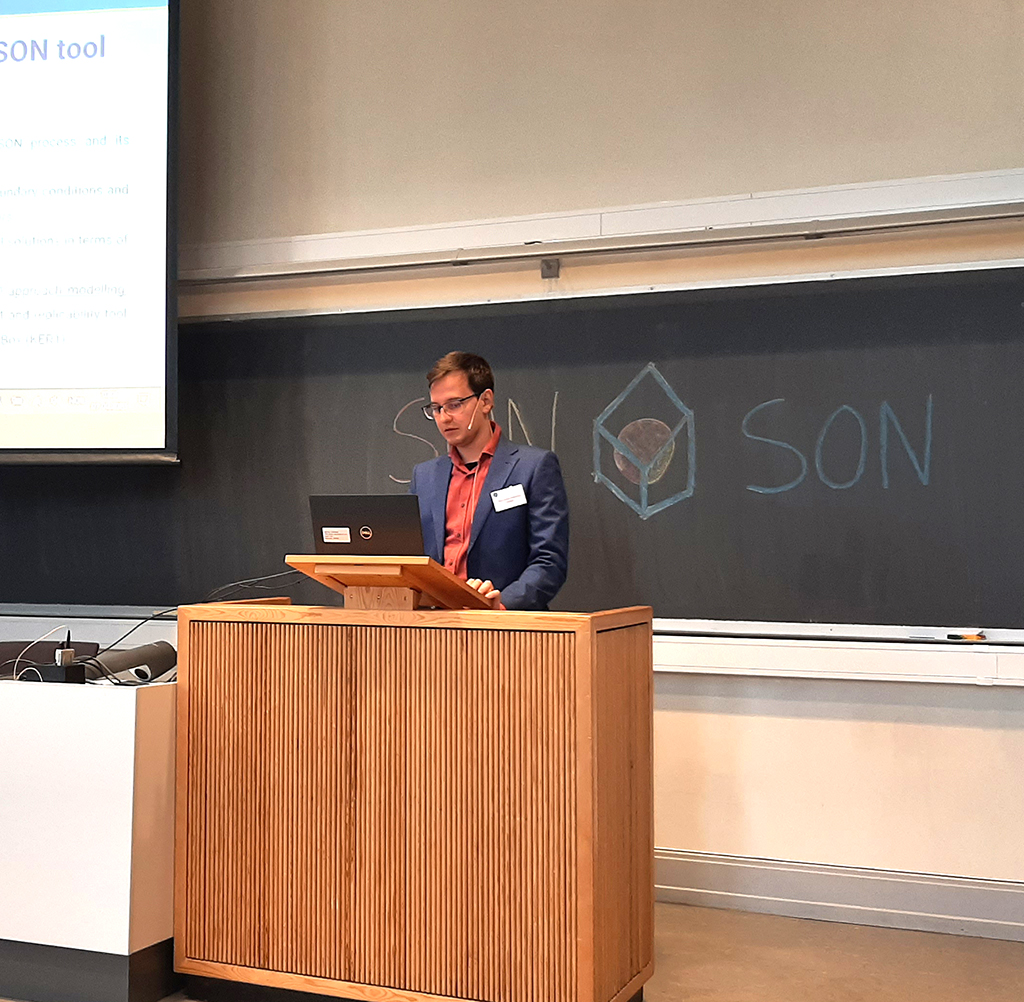 A major highlight of this milestone period was the unveiling of the conceptual design for the groundbreaking SUNSON-BOX and its technical specfications. In addition, other notable outcomes emerged in critical areas of project management. The consortium diligently devised comprehensive plans for dissemination, exploitation, and communication activities, ensuring that the valuable insights and breakthroughs of SUNSON reach a wider audience. Furthermore, meticulous attention was given to data management, ensuring the secure and effective handling of project data under open science premises. A dynamic and informative project website was created, providing a digital hub for stakeholders and interested parties to stay updated on SUNSON's progress (www.sunson.eu). Moreover, HOLOSS has recently organized a workshop dealing with directives about gender equality and ethical considerations in research. Rig
Patricia Royo, as coordination committee member and IDENER project manager, stated that "The completion of these deliverables and milestones demonstrates the consortium's collective expertise and determination to advance the SUNSON project. This early progress lays a solid foundation for future stages of development and motivates optimism regarding SUNSON's transformative impact on the renewable energy landscape."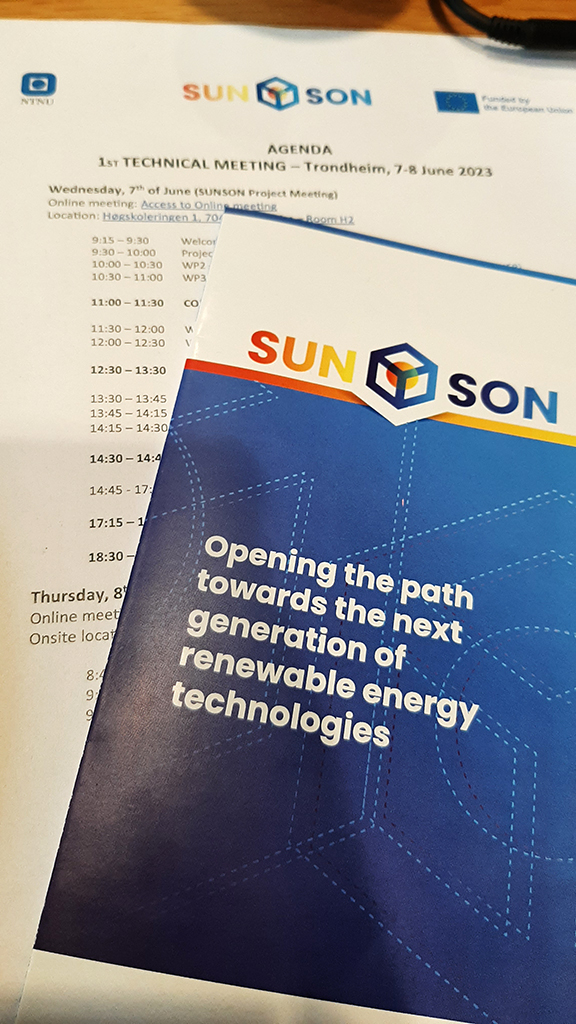 The consortium meeting, however, was not solely focused on formal sessions. Our colleagues had the opportunity to learn more about one another's backgrounds while immersing themselves in Norway's rich culture and history. A guided tour of Trondheim's renowned Cathedral provided an enthralling glimpse into the city's history. Furthermore, joint lunches and dinners allowed fostering a stronger sense of camaraderie and collaboration. We would like to express our heartfelt appreciation to the NTNU team for their warm hospitality, which ensured a memorable and productive experience for all participants.
| | | |
| --- | --- | --- |
| UPM | Alejandro DATAS | a.datas@upm.es |
| NTNU | Merete TANGSTAD | merete.tangstad@ntnu.no |
| NTNU | Maria WALLIN | maria.wallin@ntnu.no |
| IDE | Patricia ROYO | patricia.royo@idener.es |