ALUNA kickoff metting celebrated in Lisbon

ALUNA kickoff metting celebrated in Lisbon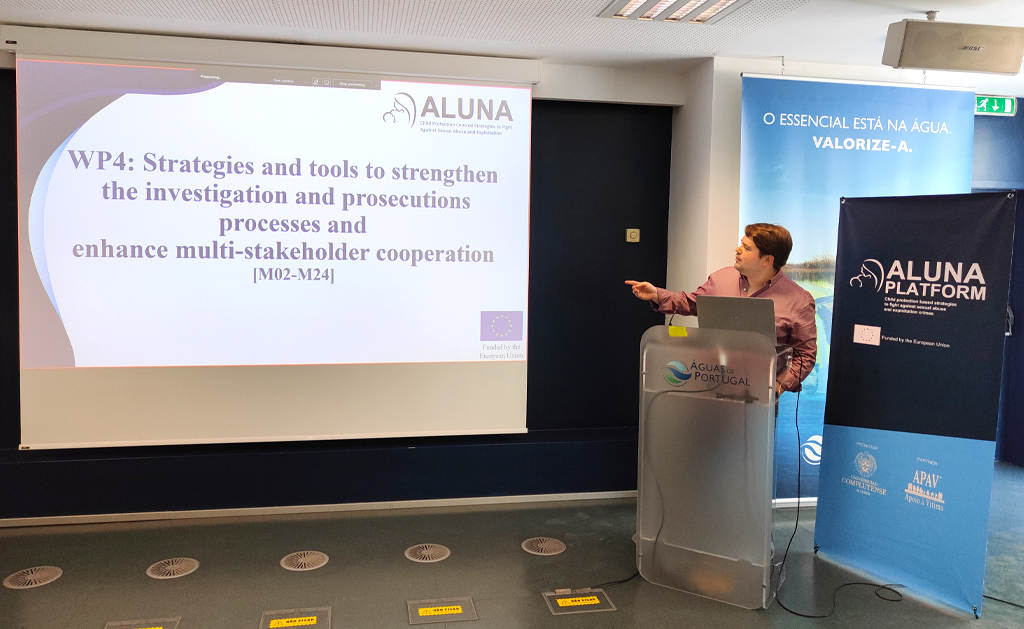 We are really excited to announce that the Aluna project has kicked off. This project complements the results of the Heroes project to fight against the child sexual abuse/exploitation (CSA/E) and to achieve the best result possible some of the members of ALUNA project are in the HEROES consortium.
However, to properly kick off the project and get to know the rest of the consortium, a Kickoff meeting was held in Lisbon on the 29th and 30th of June. This meeting focused on showing the different tasks and the initial objectives of each one of them. We also had a space to talk about the differences and similarities with HEROES and how this project will complement Heroes.
As responsible for WP4, the work package that encompasses almost all the technical task, Idener present in a short way the most important objective of all the software tools involved in this project.
We hope to continue the good work that is being done in Heroes and to contribute as much as possible in the fight against CSA/E.
The meeting was hosted by APAV and the coordinator is UCM.
Other partners are: UNIKENT, VUB, KEMEA, ICMEC, IDENER, ARC, TRI, RENACER, ASBRAD, ESMIR, HELLENIC POLICE, PRF, BFPD, MOSP-INT and ESMIR.