IDENER in PROMETIA techno-tour in Krakow (Poland), 9-12 October

IDENER in PROMETIA techno-tour in Krakow (Poland), 9-12 October

Last week, within its education and knowledge activities, PROMETIA organised a techno-tour in Poland, involving 25 young researchers working in the institutions that are members of the PROMETIA association. The techno-tour, which took place from 9 to 12th October, was aimed to gain knowledge in the metal production value chain, from the mining activity to the metal refinery, and also to gather young researchers to strengthen the network. Thus, María González-Moya, R&D Scientist at IDENER, had the opportunity to join to this group, and had a very good experience, learning about the mining processes and technologies and making relations with the other researchers.
First day (10th October), after a welcoming dinner at Krakow the day before, the group moved to Gliwice, where they had the opportunity to visit the ZGH Boleslaw Mine, which produces Zn and Pb concentrates. First, they visited the tailings zone (see the picture below), and after the mine processes, from the grinding and comminution to the Zn and Pb flotation tanks, until reach the Zn and Pb final concentrates. Second, they visited the IMN facilities, walking around the whole institution, from chemical labs to material engineering equipment.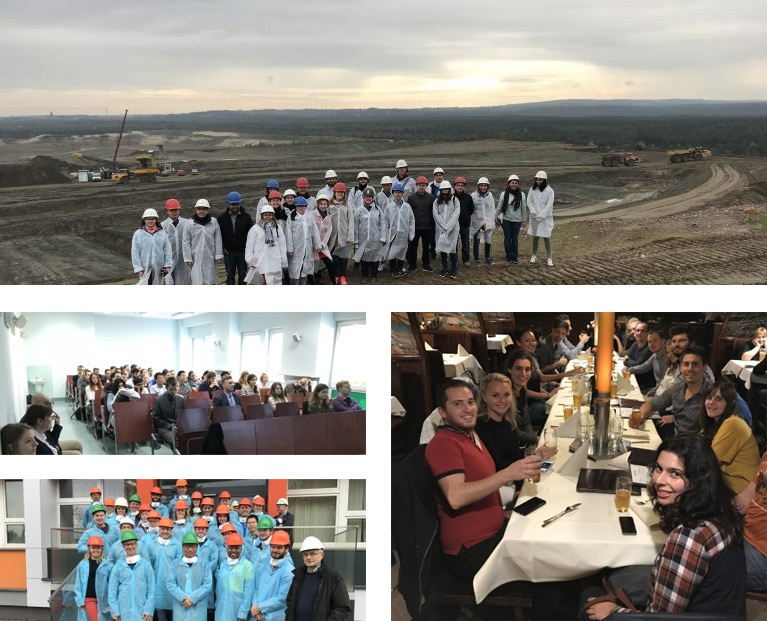 During the last day morning (12th October), both Prometia and AGH researchers attended to a seminar, where AGH University and PROMETIA association were introduced, and also the SCRREEN project about Critical Raw Materials. The journey ended with a drone demonstration, courtesy of Photogrammetry Department of AGH.