"iMAIN" Exploitation Strategy Seminar and First Reporting period meeting

"iMAIN" Exploitation Strategy Seminar and First Reporting period meeting
"iMAIN" third semester meeting has been recently held in Luleå University of Technology (LULEÅ, Sweden) on 12-13 March 2014.
Partners had the chance of carrying out the Exploitation Strategy Seminar in order to go ahead with the development of the Exploitation plan concerning the results from the project. Moreover, and since the First Reporting period of the project finished on February, partners and the EU project officer have met in order to review and assess project ongoing. A brief demonstration of the current "iMAIN" envisaged ICT tool was carried out in order to gather general feedback and new ideas for further improvement.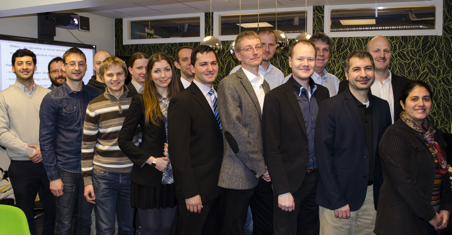 Next physical meeting is expected to be carried out between September and October 2014.