The NEMO M18 meeting: a retrospect.

The NEMO M18 meeting: a retrospect.
From Wednesday 13 till Friday 15 November, NEMO consortium members from 8 different counties across the European Union gathered in Leuven to discuss progress and prospectives for the coming months. In this meeting, our new partner Boliden exchanged their ideas for the first time with the group.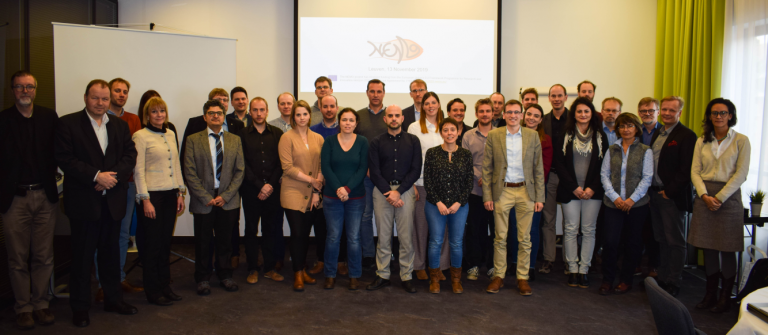 The meeting kicked off with an exploitation workshop. Different partners afterward met in work package discussions, to be in the loop of the newest evolutions of the research. To present the progress during the past 6 months in the WP5 which IDENER is leading and is related to the pilots' integration and process control. Also, we take advantage of this opportunity to describe the models of NEMO pilots that IDENER is developing in order to receive feedback from the different partners to be implemented before the next validation stages.
The next meeting will be held at VTT in Tampere, Finland, in May 2020. To keep updated on the progress on the project visit NEMO's webpage.