Concentrated solar energy storage at ultra-high temperatures and solid-state conversion.
Project SUNSON: Concentrated solar energy storage at ultra-high temperatures and solid-state conversion.
SUNSON proposes a breakthrough in the field of Solar to Heat to Power generation. The project prototype is designed, developed, and validated as a modular, ultra-compact and decentralized solution for dispatchable solar power generation with 10 times less volume than current concentration solar power (CSP) technologies that efficiently store solar energy as heat for electricity conversion on demand. It integrates within a unique solution, novel approaches for solar radiation conversion technology (flux splitting optics for beam-down concentrator), ultra-high temperature thermal energy storage (TES) above 1200ºC and solid-state conversion technology based on thermophotovoltaic (TPV) generators. 
The project aims to provide a flagship prototype of the proposed technology (SUNSON-Box) integrating optics for beam down CSP technology, high-temperature latent heat storage and the TPV conversion will be demonstrated at TRL4. Also, SUNSON entails the development of smart digital tools (SUNSON-Tool) for design, management and replicability purposes based on multidisciplinary optimization. In addition, it will provide a set of features usable for dissemination, exploitation, and communication actions within and beyond the project.
The proposed research is well aligned to the growing European and international interest in the integration of renewable energy sources (RES), solar energy conversion and thermal storage, to scale up and demonstrate novel technologies from research level, advancing within the market uptake roadmap.
SUNSON has the potential to boost the EU economy by promoting net-zero emission electrification to put CSP back on track to meet the 2050 target. To do so, it brings a revolutionary compact CSP and RES conversion technology to efficiently generate power with a modular approach, increasing its cost-effectiveness and spreading the application fields of conventional CSP (namely, industry, electrolyzers and H2 production, building,).
---
Our main tasks
Integrated simulation of RES, storage, and energy conversion
Energy generation forecasting and demand-side response
MDO approach modelling
Deployment of the SUNSON-Tool
Modelling and design of the PCM-TES system
Engineering and fabrication of the PCM-TES system
Exergy, energy, and techno-economic analysis
Project identity, materials, and channels
Dissemination, Communication and Training activities (scientific Impact)
Exploitation and Innovation Management (economic impact)
Replicability analysis (increase impacts)
---
Partners
CIEMAT | CIEMAT | HOLOSS | IDENER.AI | IONVAC PROCESS | NORWEGIAN UNIVERSITY OF SCIENCE AND TECHNOLOGY | UNIVERSIDAD POLITÉCNICA DE MADRID
---
Start date – finish date
12 / 2022 - 05 / 2026
---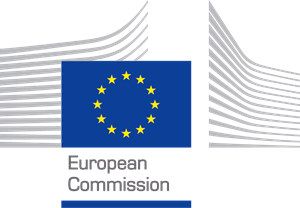 This project has received funding from the European Union's Horizon 2020 research and innovation programme under grant agreement Nº 101083827